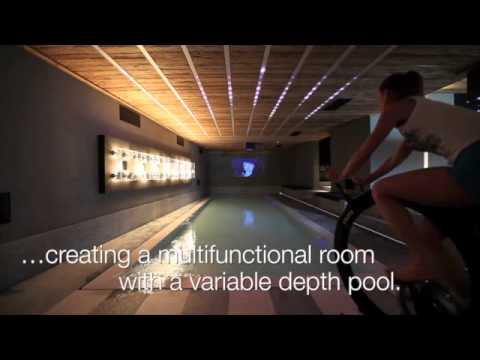 swimming pool covers
Hydrofloors covers for swimming pools. Hydrofloors – The Ability To Walk On Water
 luxury pool covers. Luxury swimming pool cover Hydrofloors. Learn and discover what a luxury swimming pool cover looks like and how it works. Hydrofloors gives you the ability to walk on water! This is a intelligent solution for the luxury of space! When I'm surfing the web, checking out the latest and greatest in indoor swimming pools, I'm so impressed with the works of art I come across. Most residential indoor pools, at least the ones I've had the pleasure of personally visiting and also viewing online, make for such serene and elegant settings, even more so now that I've bared witness to quite the innovative invention, Hydrofloors.
Hydrofloors company – Transforming Technology!
www.hydrofloors.com/en/about-us/profile
Hydrofloors is an innovative company focusing primarily on the concept, design and custom manufacture of complex systems for covering and dividing swimming pools.
The design and manufacture of our moveable floors, submersible booms and motorized hatches is executed in our own facilities in Belgium. This gives us full flexibility, control and reliability in serving our clients.
We are uncompromising in providing products at the cutting edge of technology that are also the highest quality possible and this commitment together with our attention to detail and highly skilled team of employees is well recognized by our clients in the International markets in which we work. Our ethos is driven by the desire to provide functional solutions to problems of space with an eye to the beauty of the finalized project.
We manage each project from conception through to completion working together with the architect, the client and the swimming pool construction company. Hydrofloors is driven to meet the project needs of the individual clients by the application of intense technological expertise and innovation. This knowledge along with the skill of our people are our key strengths and what enables us to be the pioneers in the execution of unique, luxurious, infinitely desirable yet totally practical swimming pools. Our Hydrofloors moveable floors represent the perfect combination of beauty and brains.
Welcome to the Pool & Spa industry, revolutionized!
 Produced By: Artistic Visual Studios